You Don't Have to Take Our Word for It!

Here's what some of our satisfied customers have to say about Alternative Automotive: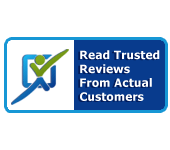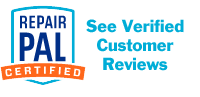 Great service at reasonable prices. Steve is friendly, honest and runs a very efficient and professional operation.
I've been here a handful of times to get service on my wife's Lexus. They've always been fair and honest. I've been very happy with their work.
Really happy I took my car there! Great talking to Steve, the owner. Fast, efficient service. Great prices. Highly recommended!
We recently had our Lexus serviced by Alternative and they did a great job - timely, fairly priced, friendly. We so appreciate having a reputable, reliable alternative to having our vehicles serviced by the dealers.
Awesome Customer service and affordable. Definitely recommend anyone with a Lexus or Toyota.
These guys are so friendly and honest! I was even offered a ride if I needed to go anywhere while I got my oil changed. Highly recommend them!
This shop came highly recommended by other members of my family. I recently had my car into the dealership for an oil change. At that time, they gave me some quotes for recommended work but I decided to take my car into Alternative Automotive and they beat the cost of the dealership by $100. Omar and the guys were friendly, professional and made me feel completely comfortable. My Hyundai still needs some work and I will definitely be having it taken care of here.
This was the second time I have used Alternative Automotive, both times I have been extremely satisfied with service, price and communication. Omar is the service manager and does a great job of keeping you informed and has been very honest in communications with me.
So incredibly thankful for Alternative Auto and the amazing work that they do! Omar and everyone at Alternative Auto are so great, professional, and provide excellent customer service. I would definitely recommend coming here if you need maintenance work done on your vehicle, safety inspections, etc. 10/10
Having car problems is never fun, but Steve was so helpful in giving me a choice of options. Didn't pressure me for the expensive one but gave me enough understanding to make a choice. Everything was done in a very professional and courteous manner. I was impressed! Already recommending you to friends.
These guys are the best auto shop around - honest, caring and affordable. We've been taking our family cars here for over 8 years and we've always had a good experience.
I have my LS 430 serviced here and they do a great job. They are friendly and knowledgable. They don't push services or repairs that are not needed which I really appreciate. If a repair needs to be done now they tell me and are if it can wait, they let me know that also. I find this refreshing.
Took our 'beater car' into the shop for a brake job. First time here. The shop came highly recommended by a few members of my family. Omar and the guys did a great job and for $100 less than the dealership estimated. I would recommend them to everyone.
Punctual expertise, very reasonable price; after trying out many shops, I finally found the shop I will trust in the future.
They will be my car service people every time I need someone! They completely took care of my concerns and my car. Alternative automotive is thorough in everything.
My family and I have been taking our vehicles to Steve for over 15 years and he has always been trustworthy, honest and most importantly given us outstanding service to our vehicles. Steve has even offered me helpful advice at no cost which says a lot about how he runs his business. If you own a Toyota or Lexus Steve has the experience to make sure your vehicle is cared for properly. You're done searching - take your vehicle here.
Excellent service at a reasonable price. Steve and his team have been caring for my 2007 Lexus Hybrid for over 5 years. I appreciate their honesty (even sending me to the dealer for an expensive repair that I didn't know was on recall), their friendly, personalized service (thanks Omar) and their knowledge base, always answering my questions with patience and a smile. Thank you.
I have taken my car into Alternative Automotive about 4 times now and each time has been a positive experience. The customer service is excellent and they always keep me informed about the work they are doing on my car. I also like that they send texts and email reminders about appointments. I have nothing but positive things to say about this place.
An unusually honest and knowledgeable shop. I have been taking all our cars to Steve and his crew for oner 20 years. I always receive courteous and efficient service and really trust only them with the safety of my vehicles. I can't say enough about how much I and my family value to care our cars get at Alternative Automotive.