REVIEWS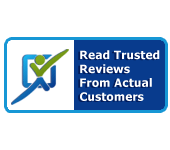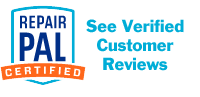 You Don't Have to Take Our Word for It!

Here's what some of our satisfied customers have to say about Alternative Automotive: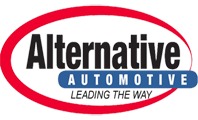 Engine & Transmission
07/05/2023
I first talked to Daniel when I was calling multiple mechanics for a pre purchase inspection for a new car. Daniel was so friendly and accommodating, that I programmed their number into my phone, so, when I ultimately decided to fix my own car instead of buying a new one, I gave them a call. Steve, the mechanic, personally took time to answer all of my many questions and patiently explained the process to me. He ultimately rebuilt my engine for me, and I couldn't be happier. My total bill including engine rebuild (which from drop-off to pick-up took about 5 1/2 weeks), timing belt, water pump, etc. was $6300.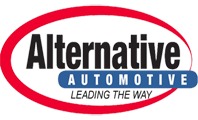 02/25/2023
I am always well taken care of in my visits to Alternative Automobile. The service is efficient, friendly, and very professional. The peace of mind they give me through their services is invaluable to me.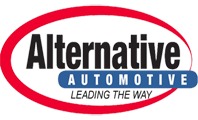 02/24/2023
Always walk out after my Lexus has been serviced feeling like I got an honest deal! I have been coming here for several years now- integrity definitely shows at this place! Don't hesitate to call!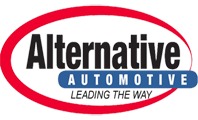 01/23/2023
First time dealing with AA was great. Got us in for a service same day (with no prior heads up) and took care of a laundry list of things for us on our 2017 Colorado. Experienced shop staff with quality customer service. Thank you Daniel & Team!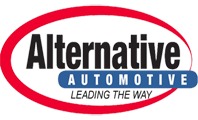 12/07/2022
Honest, excellent communication, willing to work on an old vehicle like my 94 80 series.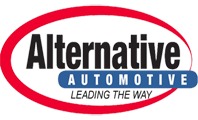 08/22/2022
The team is dependable and genuine. Highly recommend!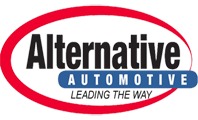 08/07/2022
I have been going to Alternative Automotive for over twenty years. There has never been a time when I have not been greeted and welcomed. I have always been pleased with their service on my cars. I wouldn't go anywhere else.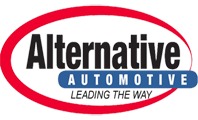 07/12/2022
Great service, quality service. Always upfront as to any issues, no hard sell. You can trust what they say.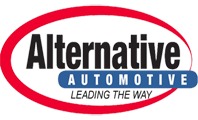 06/11/2022
First experience with Alternative Automotive was a great one. My car broke down and Daniel and the team had me in and out in no time and back on the road. They were very professional and honest to work with. I will definitely be back next time I need service for my autos.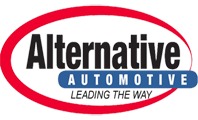 05/27/2022
Jeff is an amazing service advisor ready to help you get your car serviced and any needed repairs done quickly and reliably.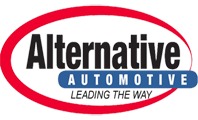 05/04/2022
Daniel and George are great! Friendly, knowledgeable, and fair!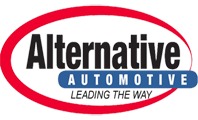 02/22/2022
Best automotive shop in north county. Highly recommended.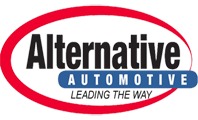 02/06/2022
Alternative Automotive provided great customer service and Daniel was outstanding in professionalism and knowledge! I have already recommended some of my friends to take their vehicles to them! We will be taking all of ours there for service for sure. Great experience and fair prices!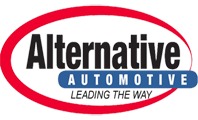 11/30/2021
Crazy noise and then smell burning rubber, never good. Got it towed to Alternative Automotive and they diagnosed, fixed and got it back to me for less than I expected! I trust them.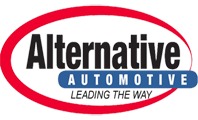 10/28/2021
This is the best auto repair/maintenance shop in North County. Forget the dealerships who pace themselves while repairing your car. Alternative Automotive gets your car done in a reasonable amount of time and Daniel handles all your questions with professionalism and efficiency. I don't have to worry about whether it was done right since I haven't had any problems since going here. I definitely recommend Alternative Automotive since Daniel listens to my concerns and then addresses them. He even replaced the battery in my remote!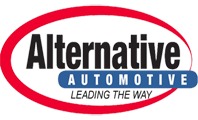 08/28/2021
Absolutely would not take my car anywhere else for service. All the staff including the manager Stephen were kind, polite. My residence is 30 min away, so having a calm and quiet lounge was a plus. It's worth the drive to get the best mechanics to work on your vehicle.! Gigi (*I legally changed my name)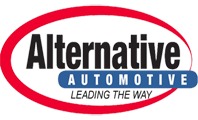 07/16/2021
Alternative Auto has been servicing three of my autos since about 2008. Better than the 'dealer', comparatively reasonable prices. If you are in a jam as I have been, they are really great at helping. It is a very good auto shop, foreign or domestic.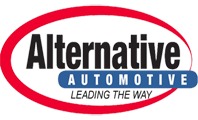 06/24/2021
Friendly staff and quick service!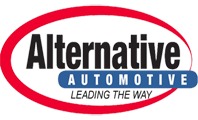 05/03/2021
They have always done me really good in the last few years as I depend on them to help keep my older cars on the road.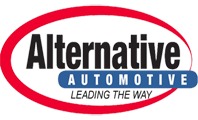 01/22/2021
Cool place clean and good service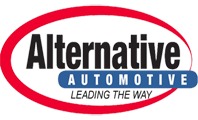 01/16/2021
Had to mention how great my experience was coming here. For the past few months, I had problems with my right turn blinker and I already changed out the bulb and the assembly twice. I called multiple locations and even though I had an idea of what was going on, they wanted to charge me $100 or more for JUST the inspection only and any additional charges for anything that they deem 'necessary' to do to my car. For that reason, I was discouraged and refused to look for any further help. A few months later, I simply googled nearby car electricians and found this place. I called and I spoke to Omar (I'm positive it was Omar) and he was professional and very understanding of my situation! After taking in all my info, he tells me the inspection was going to be $30 along with any additional charges to fix the problem. I was so surprised and ecstatic to hear so! I made an appointment for early Friday morning and left my car so they can inspect it. The problem was very minor compared to what others have said it could be, and overall charge was $50 with tax included. I was overjoyed to have my blinker fixed at a reasonable and realistic pricing! Not to mention Omar was very helpful throughout the whole time. Even though hand signals were able to assist for so long, I couldn't risk any of my lights being non-functional any longer. Thank you to everyone here, it's nice to have a shop you can trust in. Highly recommend this shop to anyone in need of car troubles and/or people who feel intimidated by other auto repair shops with such ridiculous prices. Give them a call! It'll be worth your time!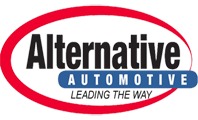 12/06/2020
Very professional ,work with you and they're working on my two Cadillacs with no negativity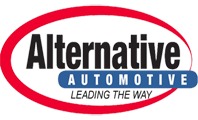 11/18/2020
Knowledgeable and honest staff, valuable attributes and stuff that will keep me going to these guys for all my repair needs.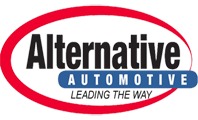 11/15/2020
I had my car serviced here years ago. Stop for a few years as my job was out of area. Unfortunately I let a lot of things go on my service or used those "quick" oil change businesses. I refused to have real work on my car hoping to be able to schedule an appointment with Alternative Auto. I chose to neglect a few services rather than have it done incorrectly.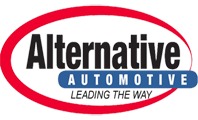 09/16/2020
Alternative has maintained our 1998 Lexus SC300 coupe for the last 9 years. Good service at reasonable prices. Communication with Omar is superb!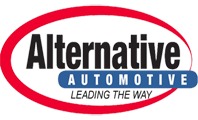 07/28/2020
Always upfront on future repairs. Been going here for years and really appreciate their honest / trustworthy comments on my car needs. Excellent quality with good value. I trust their opinions and that's what keeps me coming back.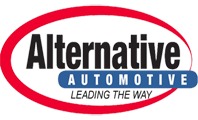 07/06/2020
Excellent service and I felt truly listened to and cared for. Cars are a PITA, and mine was no exception, but they did me right - big time - salvaging some parts to keep my costs way down and taking the time making sure it was right. Definitely going back when I need anything past my basic abilities. And, THANK YOU, OMAR!!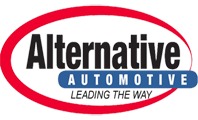 06/10/2020
As a woman, is always a good feeling to find a mecanic that you can trust. Honesty, professional, on time and always keep you posted on the progress of the repair of your car. I will recommand this automotive repair to my friends and others. Thank you.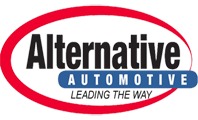 03/06/2020
Alternative Automotive was recommended by Discount Tire. I was looking for 2 things: an honest, fair mechanic and a second opinion because a dealership told me I needed an alignment. This didn't make sense to me because of the history on my car. I called and spoke to Omar who made me feel at ease right away. When they inspected my car they found that it was not in need of an alignment. I had an oil change and went home. The shop is clean, the personnel friendly, prices competitive, and my experience made me feel that I would not be taken advantage of. I would definitely recommend Alternative Automotive and felt it was a truly good experience.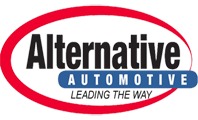 02/28/2020
Got my Ford Ranger running like a Cadillac!!! Thank you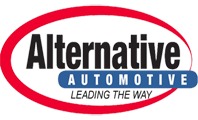 02/19/2020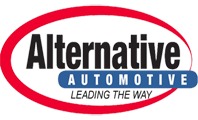 02/08/2020
The only problem I have are the hours. Wish they were open a little later or on the weekends. But other than that I do always take my car here for any maintenance or issues. Always honest and takes care of my car.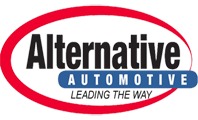 02/04/2020
The service is very good The owner is very friendly, accommodating, very humble and helpful. I brought my odyssey van end of 2018 for low-beam bulb replacement, and they did the service in a fast-timely manner. Last week, the same low-beam bulb went dead, so I called them and brought it in to check. To make the long story short, they replaced the bulb under warranty and I didn't pay anything. I was so happy that they honor the defective item under warranty. It took them few minutes to get it fixed. This is was an amazing experience. My work is two-minute drive from their location, very convenient. I shared this experience with my co- workers and recommended Alternative Automotive!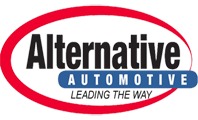 01/30/2020
I'm very happy to have found Alternative Automotive on a friend's recommendation.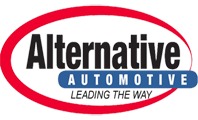 11/02/2019
I will only let them work on my truck. They always do an amazing job. Omar is the best.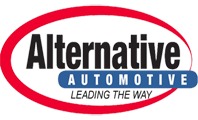 Great service at reasonable prices. Steve is friendly, honest and runs a very efficient and professional operation.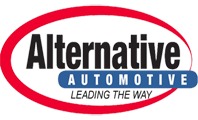 I've been here a handful of times to get service on my wife's Lexus. They've always been fair and honest. I've been very happy with their work.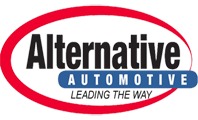 Really happy I took my car there! Great talking to Steve, the owner. Fast, efficient service. Great prices. Highly recommended!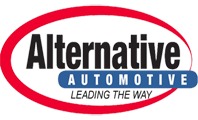 We recently had our Lexus serviced by Alternative and they did a great job - timely, fairly priced, friendly. We so appreciate having a reputable, reliable alternative to having our vehicles serviced by the dealers.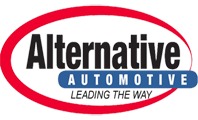 Awesome Customer service and affordable. Definitely recommend anyone with a Lexus or Toyota.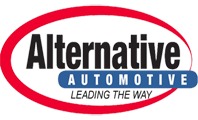 These guys are so friendly and honest! I was even offered a ride if I needed to go anywhere while I got my oil changed. Highly recommend them!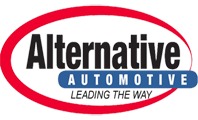 This shop came highly recommended by other members of my family. I recently had my car into the dealership for an oil change. At that time, they gave me some quotes for recommended work but I decided to take my car into Alternative Automotive and they beat the cost of the dealership by $100. Omar and the guys were friendly, professional and made me feel completely comfortable. My Hyundai still needs some work and I will definitely be having it taken care of here.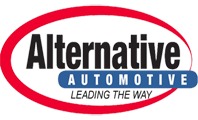 This was the second time I have used Alternative Automotive, both times I have been extremely satisfied with service, price and communication. Omar is the service manager and does a great job of keeping you informed and has been very honest in communications with me.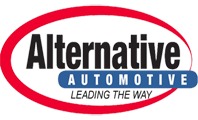 So incredibly thankful for Alternative Auto and the amazing work that they do! Omar and everyone at Alternative Auto are so great, professional, and provide excellent customer service. I would definitely recommend coming here if you need maintenance work done on your vehicle, safety inspections, etc. 10/10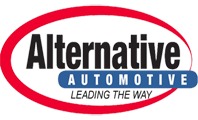 Having car problems is never fun, but Steve was so helpful in giving me a choice of options. Didn't pressure me for the expensive one but gave me enough understanding to make a choice. Everything was done in a very professional and courteous manner. I was impressed! Already recommending you to friends.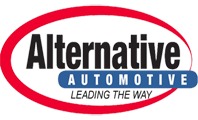 These guys are the best auto shop around - honest, caring and affordable. We've been taking our family cars here for over 8 years and we've always had a good experience.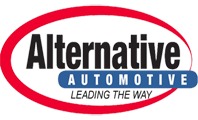 I have my LS 430 serviced here and they do a great job. They are friendly and knowledgable. They don't push services or repairs that are not needed which I really appreciate. If a repair needs to be done now they tell me and are if it can wait, they let me know that also. I find this refreshing.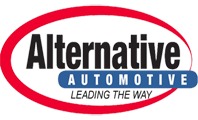 Took our 'beater car' into the shop for a brake job. First time here. The shop came highly recommended by a few members of my family. Omar and the guys did a great job and for $100 less than the dealership estimated. I would recommend them to everyone.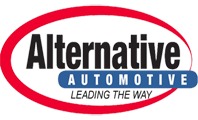 Punctual expertise, very reasonable price; after trying out many shops, I finally found the shop I will trust in the future.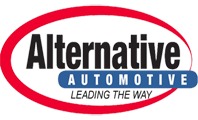 They will be my car service people every time I need someone! They completely took care of my concerns and my car. Alternative automotive is thorough in everything.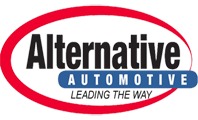 My family and I have been taking our vehicles to Steve for over 15 years and he has always been trustworthy, honest and most importantly given us outstanding service to our vehicles. Steve has even offered me helpful advice at no cost which says a lot about how he runs his business. If you own a Toyota or Lexus Steve has the experience to make sure your vehicle is cared for properly. You're done searching - take your vehicle here.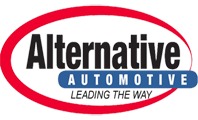 Excellent service at a reasonable price. Steve and his team have been caring for my 2007 Lexus Hybrid for over 5 years. I appreciate their honesty (even sending me to the dealer for an expensive repair that I didn't know was on recall), their friendly, personalized service (thanks Omar) and their knowledge base, always answering my questions with patience and a smile. Thank you.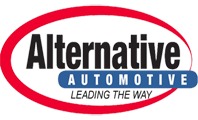 I have taken my car into Alternative Automotive about 4 times now and each time has been a positive experience. The customer service is excellent and they always keep me informed about the work they are doing on my car. I also like that they send texts and email reminders about appointments. I have nothing but positive things to say about this place.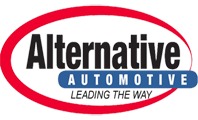 An unusually honest and knowledgeable shop. I have been taking all our cars to Steve and his crew for oner 20 years. I always receive courteous and efficient service and really trust only them with the safety of my vehicles. I can't say enough about how much I and my family value to care our cars get at Alternative Automotive.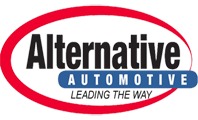 Engine & Transmission
I first talked to Daniel when I was calling multiple mechanics for a pre purchase inspection for a new car. Daniel was so friendly and accommodating, that I programmed their number into my phone, so, when I ultimately decided to fix my own car instead of buying a new one, I gave them a call. Steve, the mechanic, personally took time to answer all of my many questions and patiently explained the process to me. He ultimately rebuilt my engine for me, and I couldn't be happier. My total bill including engine rebuild (which from drop-off to pick-up took about 5 1/2 weeks), timing belt, water pump, etc. was $6300.
Who? Me?
, 07/05/2023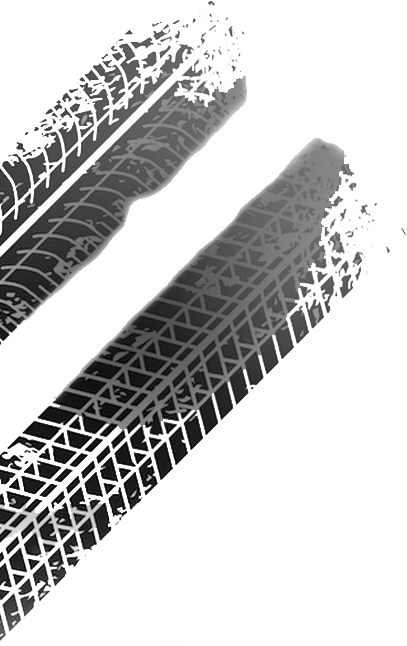 Get free Coupons
Take advantage of these great offers!